The crown colony, or British overseas territory as it now is known as, of Gibraltar was ceded from Spain to Britain in 1713. Any transfer since has been consistently and totally rejected by almost all Gibraltarians. Gibraltar truly captures a British atmosphere, and if it wasn't for the lack of tax and the mediterranean climate one could almost have guessed to be somewhere on the main island.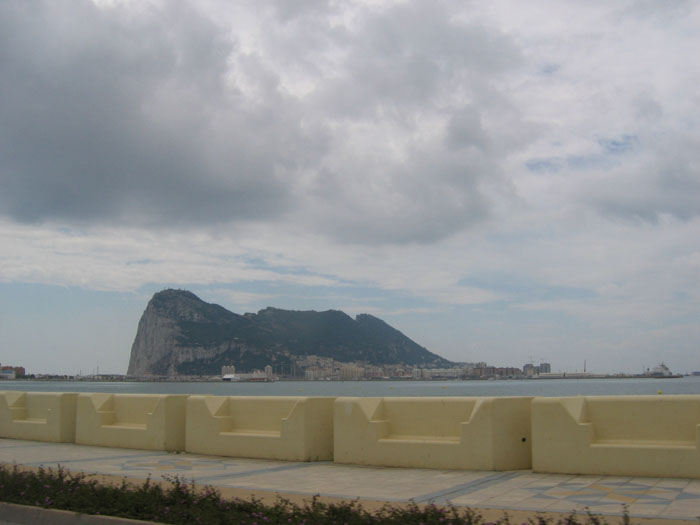 The Rock of Gibraltar from the spanish city of La Linea de la Concepcion.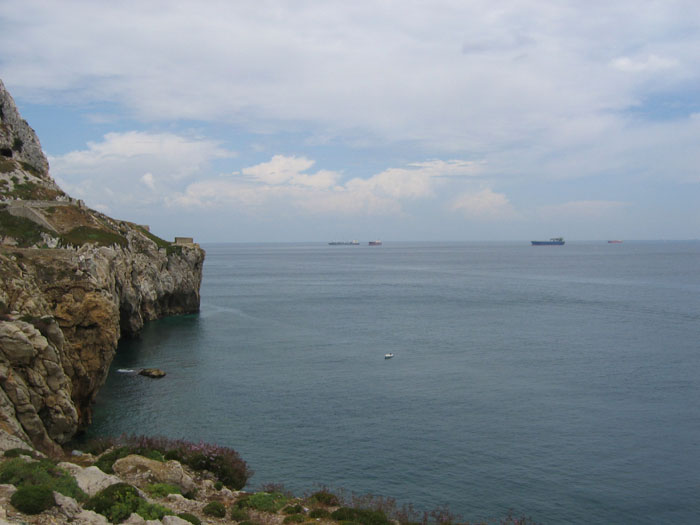 The Strait of Gibraltar that links the Mediterranean Sea with the Atlantic Ocean.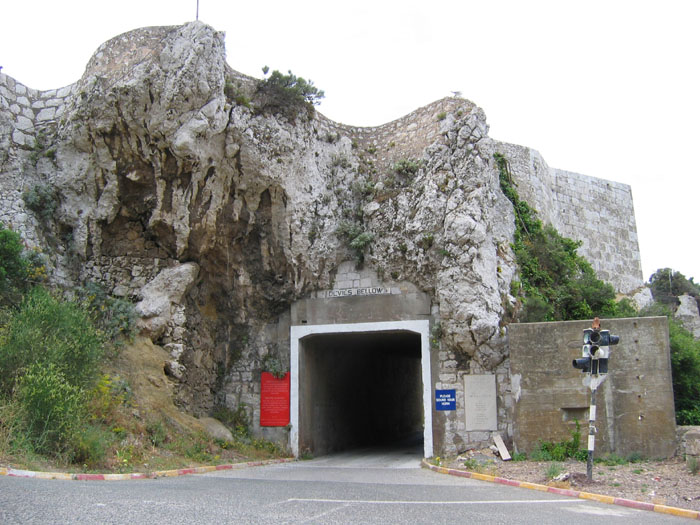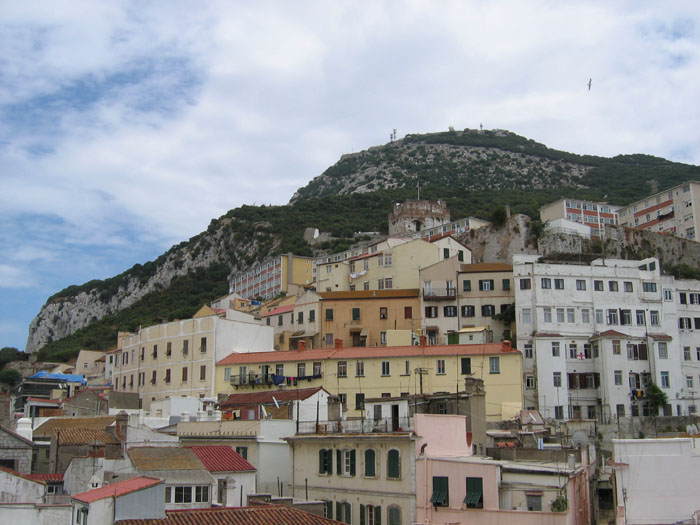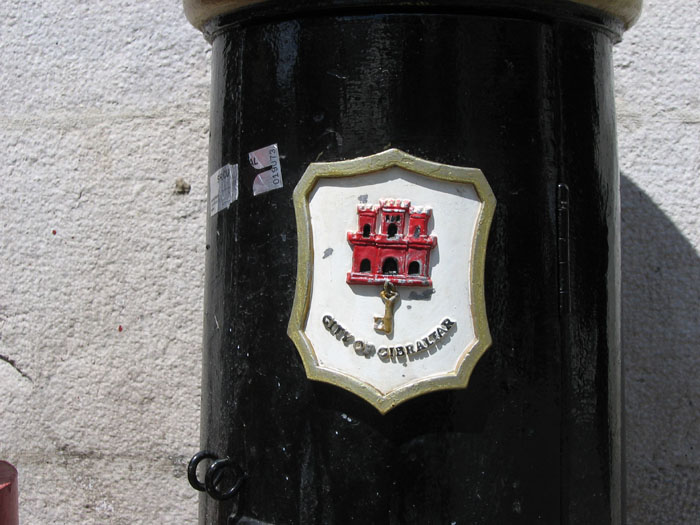 Not a suburb of London.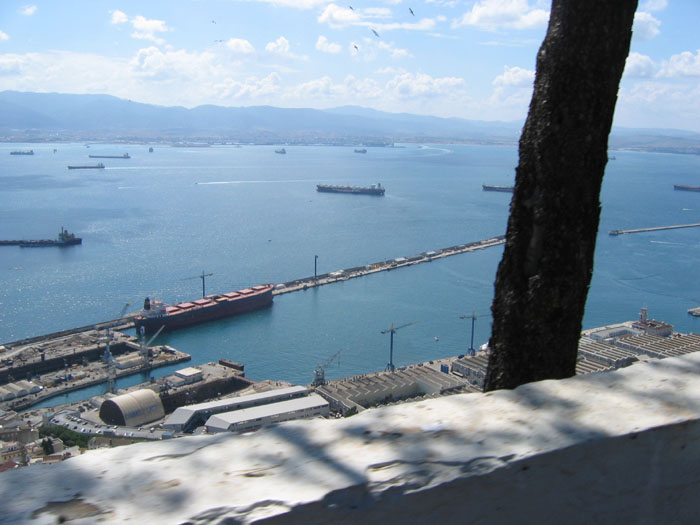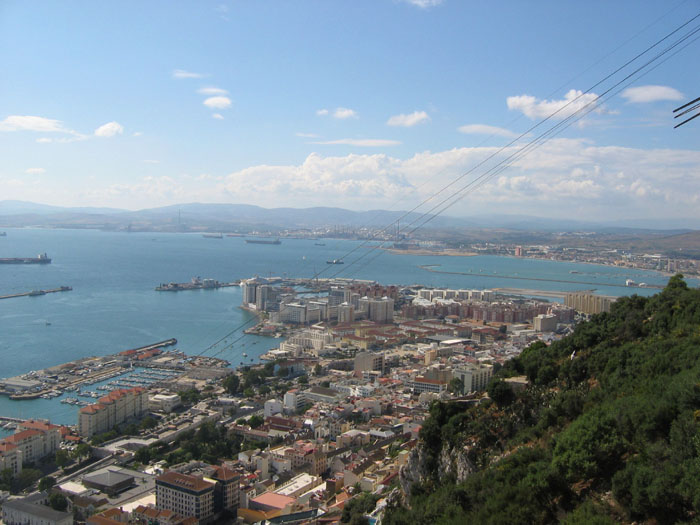 Gibraltar harbour, city and the Bay of Gibraltar. Further away is the spanish city La Linea.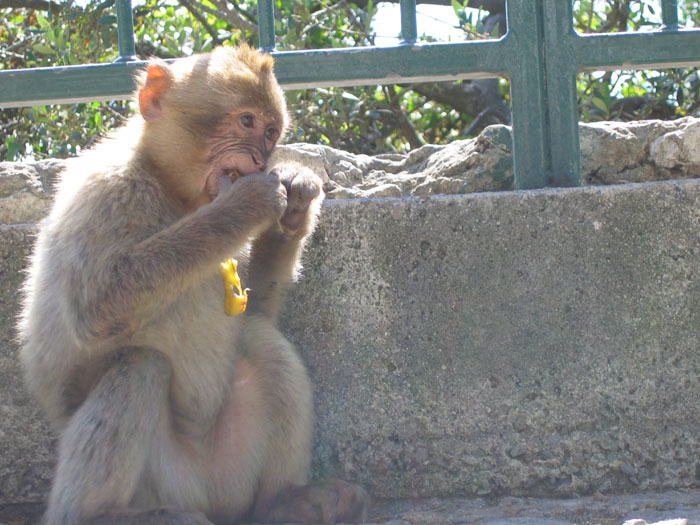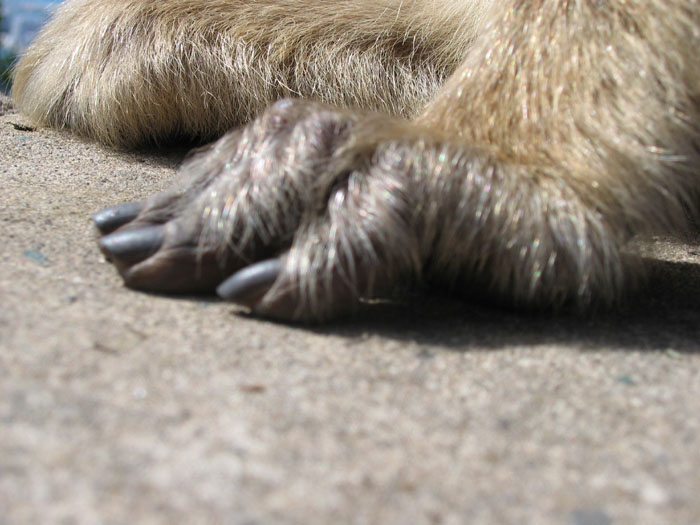 The Rock is home to the only (semi-)wild monkey colony in Europe and it consists of around 250 Barbary Macaques.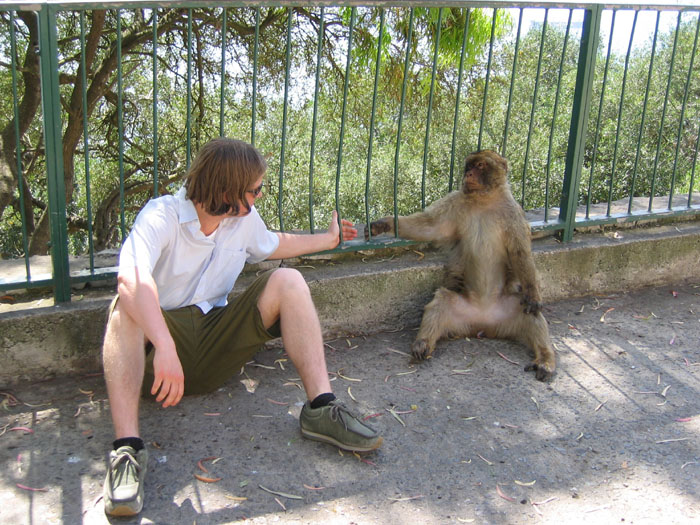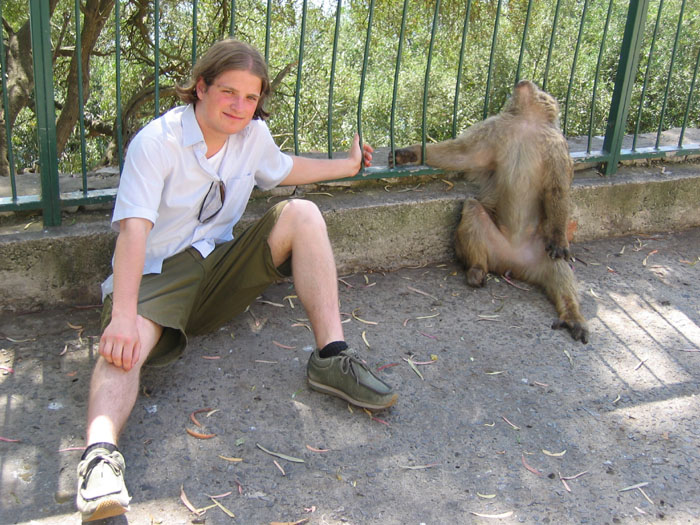 Clever creatures to be treated with respect, and they quite easily find you boring. Superstition holds that if ever the monkeys leave, so will the British. Photo of me hanging out with the king shot by Kajsa, I believe.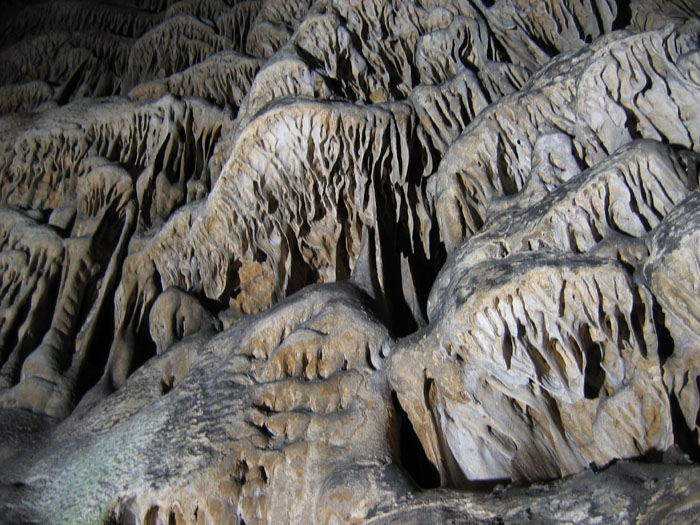 Apart from the many miles of tunneled roads in the Rock, there are also natural caves.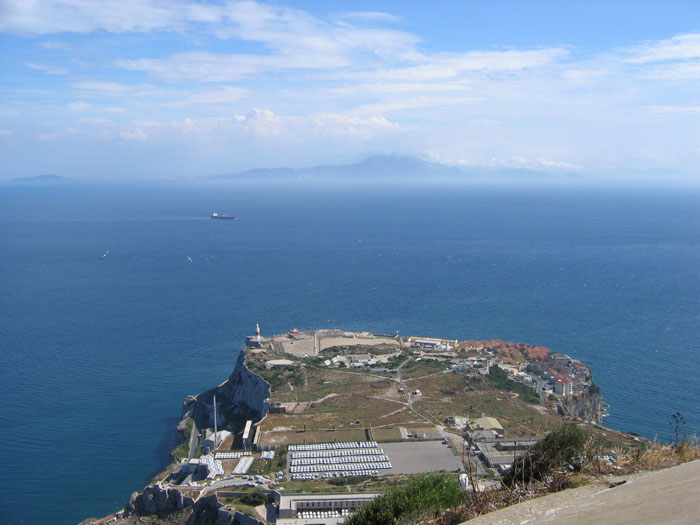 The southermost part of Gibraltar, looking out over the strait, and on the other side the continent of Africa.